Prof. Lale Tokgözoğlu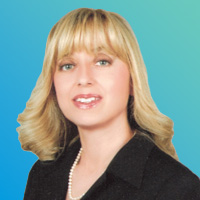 Prof. Lale Tokgözoğlu
Turkey
Professor of Cardiology at Hacettepe University, Ankara, Turkey.
Professor Tokgözoğlu is Past-President of the European Atherosclerosis Society and Deputy Editor of the European Heart Journal. She chaired the 'Atherosclerosis and Vascular Biology Working Group of the European Society of Cardiology' from 2008 to 2010.
Professor Tokgözoğlu has served on the Board of the Turkish Society of Cardiology and was elected as its first female President, holding the post from 2014-2016. During that time, she worked with the Ministry of Health to develop heart health policies and strategies.
She has contributed to several Guidelines and Consensus Papers on dyslipidemia and Preventive Cardiology both in Europe and nationally and was a member of the Steering Committee of the EUROASPIRE III-V studies which were the landmark studies defining preventive measures in Europe. Professor Tokgözoğlu is a member of the Science Academy and a founding member of the Atherosclerosis Research and Education Society in Turkey, and of the Department of Noncommunicable diseases at Hacettepe University. She currently serves on the Scientific and Research Council of Turkey's Working Group on women researchers. She holds several awards including the 2020 Metrodora Award: Global leader in Health and Science.