Prof. O. Nuri Özgirgin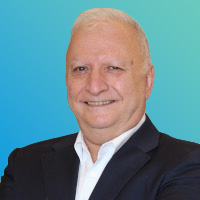 Prof. O. Nuri Özgirgin
Turkey
Professor O. Nuri Özgirgin's major interest is Otologic and Neurotologic surgery.
At present he is President of International Vertigo Society and Turkish Otology, Neurotology Society, Chairman of Working group of Meetings and Scientific Activities and on Guidelines on Cholesteatoma of European of Academy of Otology & Neuro-Otology (EAONO).
He is Vice-Chair of International Federation of Oto-Rhino-Laryngological Societies (IFOS) Standing Committee on Otology and Neurotology, corresponding member of German Otolaryngology Society and Guest Professor at Perugia University, Medical School.
Professor O. Nuri Özgirgin was Past President and member of Board of Directors of Politzer Society, Past President of The European Academy of Otology and Neurotology and of Executive Committee of Mediterranean Society of Otology and Audiology.
He is Founder Member of Turkish ORL Foundation and Honorary Member of Indian ORL Academy
Professor O. Nuri Özgirgin is Editor in Chief of The Journal of International Advanced Otology.
Professor O. Nuri Özgirgin received the "Ingeborg and Erwin Hochmair" Award for Services to the Deaf. 2011 Dubai honoring programs and physicians who contributed the most to helping the deaf community in the Middle East. He received the "Friends Forever" Award of World Hearing Center, 2011 – Warsaw. He contributes in more than 250 International Organizations.