Prof. Tommaso Simoncini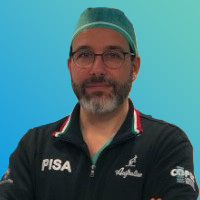 Prof. Tommaso Simoncini
Italy
Tommaso Simoncini is Professor of Obstetrics and Gynecology at the Department of Clinical and Experimental Medicine of the University of Pisa and Head of the OB/GYN Division.
He has published over 290 original papers on high-impact scientific Journal, with a global IF of over 800 and an H index of 47. Tommaso Simoncini's publications have been cited more than 10.000 times.
He is Past President of the European Menopause and Andropause Society, Executive Secretary of the International Society of Gynecological Endocrinology and Executive Secretary of the European Society of Gynecology. He is board member and past Executive Secretary of the International Menopause Society and a Fellow ad eundem of the International Academy of Human Reproduction. He is Associate Editor of Maturitas and of Gynecological Endocrinology and an editorial Board member of the Journal of Endocrinological Investigation.
Tommaso Simoncini's work has been recognized with various scientific honors, including the "Merck Senior Fellow" award by the Endocrine Society (2005), the "Robert B. Greenblatt Award" by the International Menopause Society (2005), the "New Investigator Award" by the North American Menopause Society (2007), the Alice and Albert Netter Award by the European Society of Gynecology (2007), the International Award "Arnaldo Bruno" for Gynecology by the Accademia Nazionale dei Lincei and presented by the President of the Italian Republic. Recently, he has been elected as a foreign member of the Académie Royale de Medicine de Belgique.