Assoc. Prof. Héctor Medina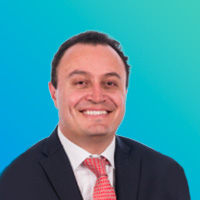 Assoc. Prof. Héctor Medina
Colombia
Héctor Medina, MD, is a board certified cardiologist (by the American Board of Internal Medicine) working at Fundación Cardio-Infantil (FCI) in Bogotá Colombia and is an Assistant Professor of Medicine at El Rosario University. Also, he is the Director of the Advanced Cardiac Imaging Division and serves as the Cardiology Fellowship Program Director. He specializes in cardiac imaging including Echocardiography, Cardiac Computed Tomography and Cardiac Magnetic Resonance.
Dr. Medina earned his medical degree at Pontificia Universidad Javeriana in Bogota, Colombia. He completed Internal Medicine Residency at the Cleveland Clinic Foundation in Cleveland, OH. After this, he pursued a Master in Public Health at Johns Hopkins University followed by Cardiology Fellowship at Baylor College of Medicine. He completed training in Cardiac Imaging at the Massachusetts General Hospital.
This is a tentative agenda and may be subject to change. Abbott does not guarantee the attendance of the announced speakers and disclaims any responsibility for potential speaker cancellations or other changes to the agenda.