Prof. Alta Schutte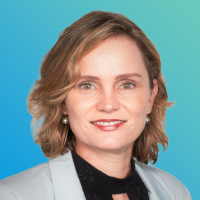 Prof. Alta Schutte
Australia
SHARP Professor of Cardiovascular Medicine and Principal Theme Lead of Cardiac, Vascular and Metabolic Medicine at the University of New South Wales, and The George Institute for Global Health in Sydney, Australia.
Professor Schutte's research interest is the early detection, prevention and effective management of raised blood pressure or hypertension, where she has led many population and clinical studies. She was the Founding Director of the Hypertension in Africa Research Team (HART) in 2008 and of the Medical Research Council Unit for Hypertension and Cardiovascular Disease in South Africa in 2015 and was President of the Southern African Hypertension Society in 2016. Since relocating to Australia in 2020 she leads projects on improved blood pressure monitoring and blood pressure control.
She is an invited author of the Lancet Commission on Hypertension, and as President of the International Society of Hypertension (2018-2020) she initiated the development of the 2020 Global Hypertension Practice Guidelines for low and high resource settings.
She has > 400 publications in the field of hypertension and cardiovascular disease, focusing on clinical epidemiological and population-based work on the development and management of raised blood pressure (Google H-index 65, >75,000 citations).