Dr. Marcus Bolivar Malachias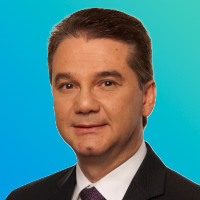 Dr. Marcus Bolivar Malachias
Brazil
Dr. Marcus Bolivar Malachias is a cardiologist, professor at the Faculty of Medical Sciences of Minas Gerais/Brazil and Governor of the Brazil Chapter of the American College of Cardiology, with experience in academia, private and public health care and independent consulting.
He has extensive experience in outpatient and inpatient clinical cardiology.
He was president of the Brazilian Society of Cardiology, where he developed award-winning community projects for education and adherence to the treatment of cardiovascular diseases in Brazil.
He is the author of original papers and guidelines published in peer-reviewed journals on hypertension, diabetes, atherosclerosis, prevention, and cardiac biomarkers. He holds a doctorate from the University of São Paulo, a postdoctoral fellowship from Brigham & Women's Hospital/Harvard Medical School, a fellow of the American College of Cardiology, European Society of Cardiology and Interamerican Society of Cardiology, having already received commendations and titles from medical societies and Brazilian government in recognition of his actions in favor of public health.