Dr. Matthias Mueller MD MSc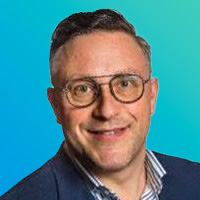 Dr. Matthias Mueller MD MSc
Switzerland
Dr. Matthias Mueller MD MSc, Divisional Vice President Innovation and Development, Abbott's Established Pharmaceuticals business
Matthias Mueller heads Innovation and Development at Abbott's Established Pharmaceuticals business. He leads a team of more than 1500 scientists and specialists worldwide that help deliver insight-driven, differentiated innovations to people in emerging countries.
Matthias has 20+ years of medical, clinical, research, and leadership expertise, overseeing several departments over his career at leading healthcare companies. He has led teams in Product Design and Development, Clinical Development and Operations, Pharmacovigilance and Patient Safety, and Regulatory and Medical Affairs.
A medical doctor by education, Matthias completed medical school, his residency, and his fellowship in the Department of Neurology at the University of Heidelberg, Germany, with a clinical and research focus on stroke and its prevention, epilepsy, and multiple sclerosis. Matthias specialized in Pharmaceutical Medicine at the University of Surrey, UK.
As a healthcare professional, he aims to make a meaningful difference in people's lives so that more people in emerging countries can get and stay healthy.