Session: International Society of Hypertension – Raising awareness on non-adherence  
This video is a recording of a session from a:care congress 2022.
With high blood pressure leading to almost 11 million deaths each year, affecting both high and low-income countries, awareness of the challenge of non-adherence needs to be raised among health practitioners and patients globally to improve the detection, treatment and control of hypertension. Professor Alta Schutte, Past-President of the International Society of Hypertension, highlighted that with a non-adherence rate of 10% associated with one pill, rising to 80% with six pills, we have failed in achieving the objective of blood pressure control. Providing highly effective blood pressure-lowering medications is not enough, if the medication is not taken.
"Non-adherence should be recognized as an important cardiovascular risk factor and awareness raised in both doctors and patients," Professor Schutte says.
Watch the video to learn more.
---
Speakers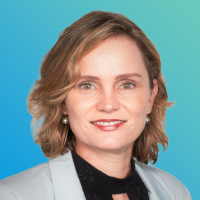 Prof. Alta Schutte