Session: Practical individual interventions any healthcare professionals can apply to detect and address non-adherence 
This video is a recording of a session from a:care congress 2022.
"Patient adherence should be acknowledged as a critical health care issue, and a multidisciplinary approach to education and management in this area should be established" says Professor John Weinman.
To raise awareness on the need to better manage adherence challenges, Professor Weinman describes behavioral techniques for anticipating, preventing and detecting non-adherence. Professor Weinman's talk also presents digital educational and interventional tools developed to support patients and healthcare professionals in their adherence efforts. To learn how to detect, address and manage non-adherence with behavioral science and help your patient improve their lives, watch the video.
---
Speakers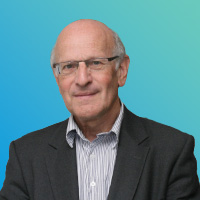 Prof. John Weinman