Session: The Global Challenge of medication adherence
Globally, it's estimated that 30-50% of medicines prescribed for long-term illnesses are not taken as directed1. In this session, Professor John Weinman highlights key factors for non-adherence and how behavioral science, combined with digital tools, may help remedy this issue. Prof. Weinman emphasized the need to raise awareness of the depth of non-adherence to medicines and other medical advice citing the issue as "a major public health problem." To view more from Prof. John Weinman's full presentation, please watch the video below.
---
Speakers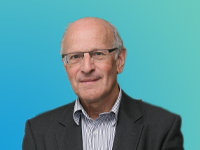 Prof. John Weinman
---
References:
Sabate, E . (2003) Adherence to long-term therapies: evidence for action. Geneva: World Health Organization.