Session: Improving medication adherence with motivational interviewing – example of a heart failure patient
Cardiovascular diseases are a perfect example of a chronic disease where motivational tools can improve adherence. For example, one in seven heart attack patients stop taking prescribed treatment one-month after receiving a stent which improves blood flow to the heart1,2. Understanding aspects of behavioral science, including Prochaska and Di Clemente's Stages of Change Model, can help physicians guide patients through behavioral changes to improve medication adherence, including through motivational interviewing. Learn more about how to inspire behavior change in patients through motivational interviewing by watching the video below.
---
Speakers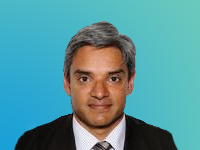 Prof. Atul Pathak
---
References:
Spertus JA, Kettelkamp R, Vance C, et al. The origin is at the time of the patient's heart attack, but the lines begin at the 1-month assessment point. Circulation. 2006 Jun 20;113(24):2803-9.
Ho PM, Tsai TT, Maddox TM, et al. Circ Cardiovasc Qual Outcomes. 2010 May;3(3):261-6.