Session: Patient perspectives of adherence and how these can help us improve our practice
This video is a recording of a session from a:care congress 2022.
When Ms. Floyd first learned about her breast cancer, she was pregnant. She had watched many women in her family battle cancer, but the news came as a shock as she prepared for her child's arrival. Strong and optimistic, Ms. Floyd shares her story with a lot of generosity. She has become an advocate for cancer care and cancer patients. Ms. Floyd encourages physicians and pharmacists to converse with their patients, to focus not only on disease progression but also on well-being. Ms. Floyd emphasizes the need to empower patients and encourage them to become actors in their own care. Learn more about her story by watching the video below.
---
Speakers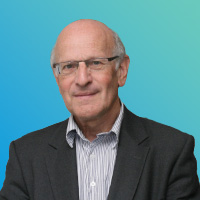 Prof. John Weinman