A:CARE CONGRESS
October 20th-21st, 2021
"MEDICATION ADHERENCE: WHAT CAN YOU DO WITH THE MEDICAL CHALLENGE THAT STARTS AFTER THE CONSULTATION?"
We are excited to share with you highlights from this first Global Congress on medication adherence and behavioral science, which took place on October 20th and 21st. Abbott is addressing the widespread issue of non-adherence with a:care, a non-promotional connected health ecosystem that leverages behavioral science with digital tools to help transform the relationship between the physician and the patient. a:care is currently endorsed by international and national medical societies and supported by leading voices in the medical community.
As part of this effort to tackle non-adherence, Abbott organized this Congress, which raised interested to more than 25,000 healthcare professionals from around the world to connect to the event and about 10,000 participated in the live sessions . The Congress was chaired by Prof. John Weinman of King's College, London, who is commonly recognized as a founder of modern health psychology, and welcomed renowned experts in behavioral science and communication, as well as world-class professors of medicine across therapeutic areas, to share their perspectives, experiences and patient insights about adherence and behavioral science.
Below are summaries of the conference presentations. We hope you will take the opportunity to watch the full presentations by pressing the replay buttons below.
---
Sessions
Each sessions is accompanied by a series of speakers' biographies.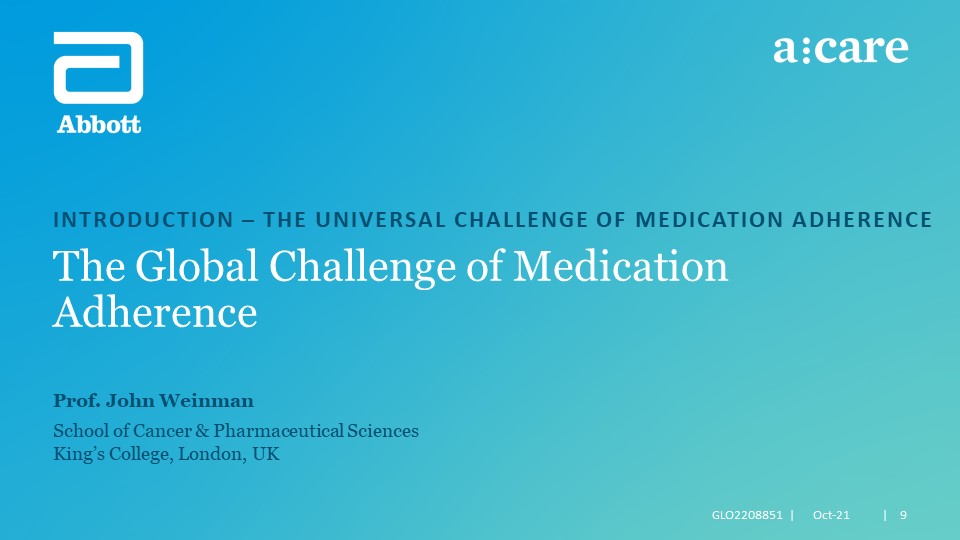 The Global challenge of medication adherence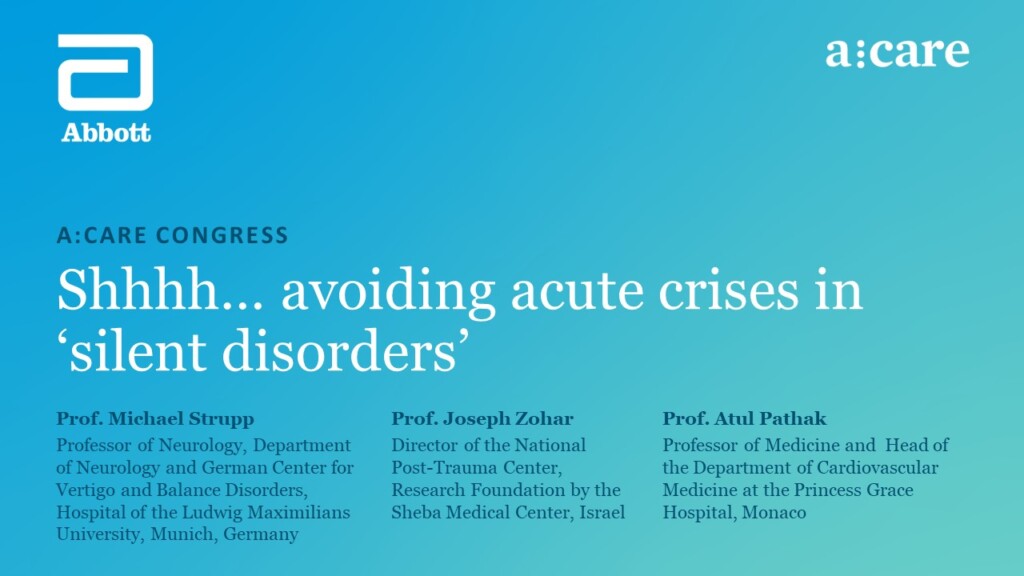 Shhhh… avoiding acute crises in 'silent disorders'
Improving medication adherence with motivational interviewing – example of a heart failure patient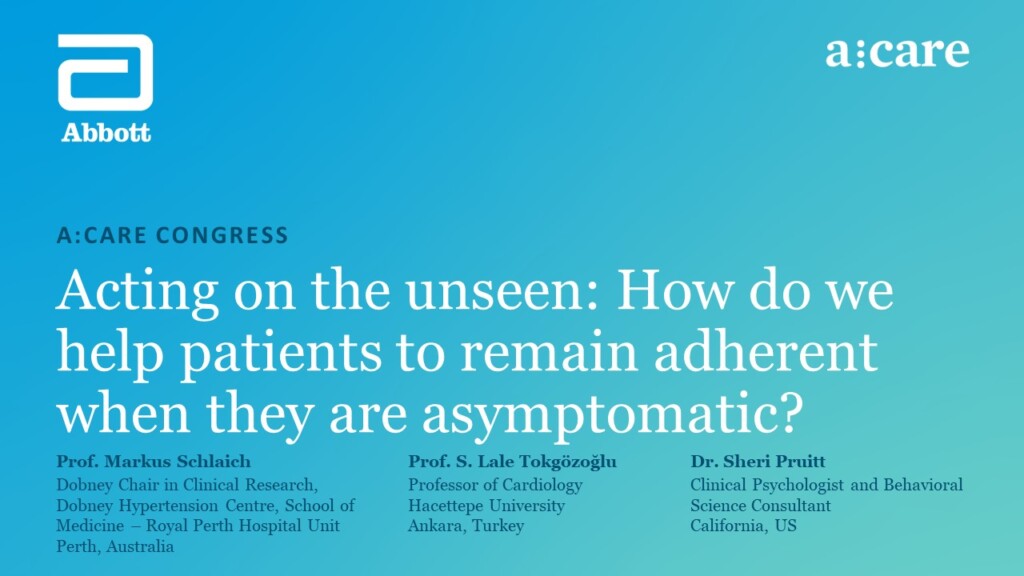 Acting on the unseen: How do we help patients to remain adherent when they are asymptomatic?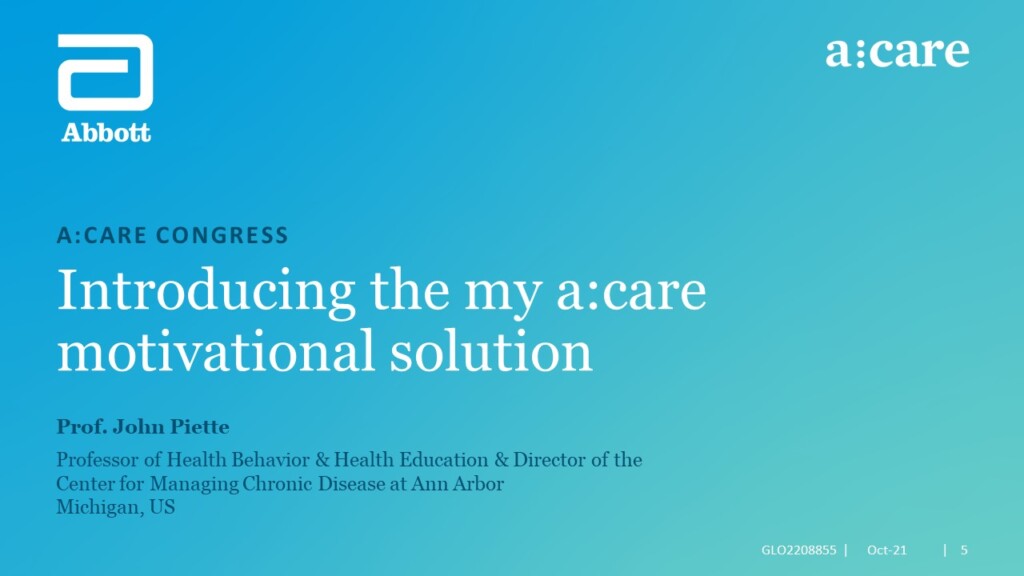 Introducing the my a:care motivational solution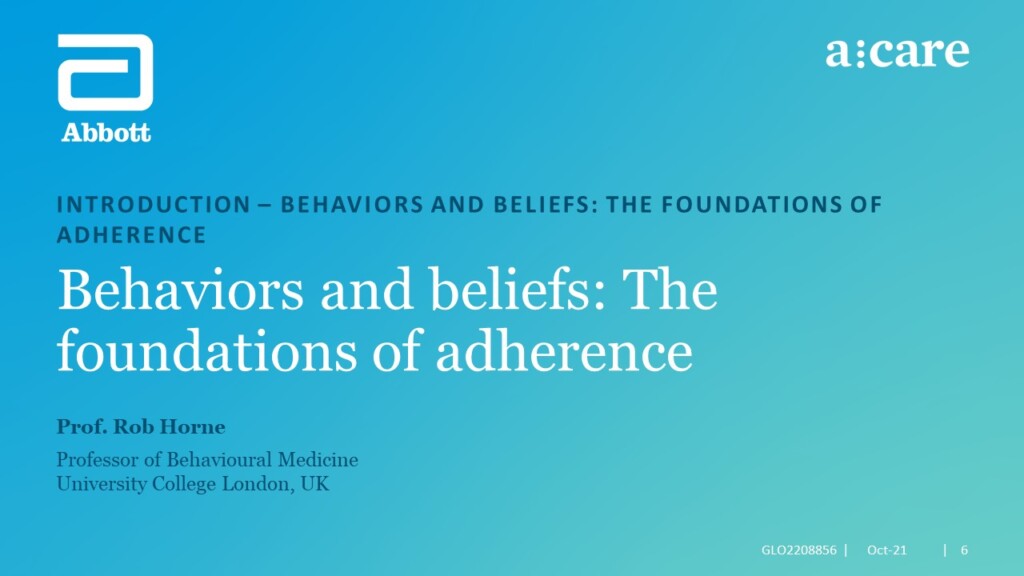 Behaviors and beliefs: The foundations of adherence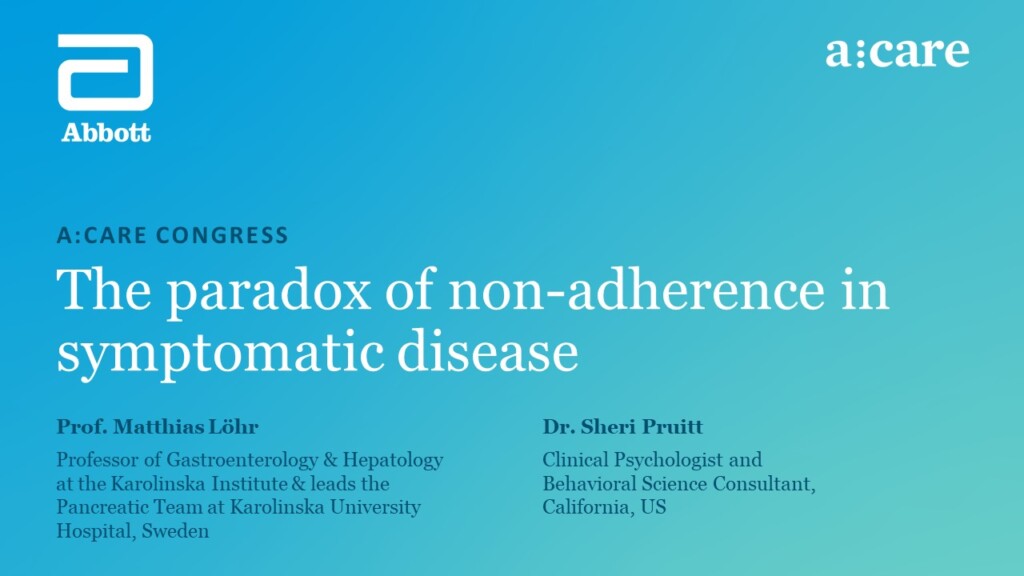 The paradox of non-adherence in symptomatic disease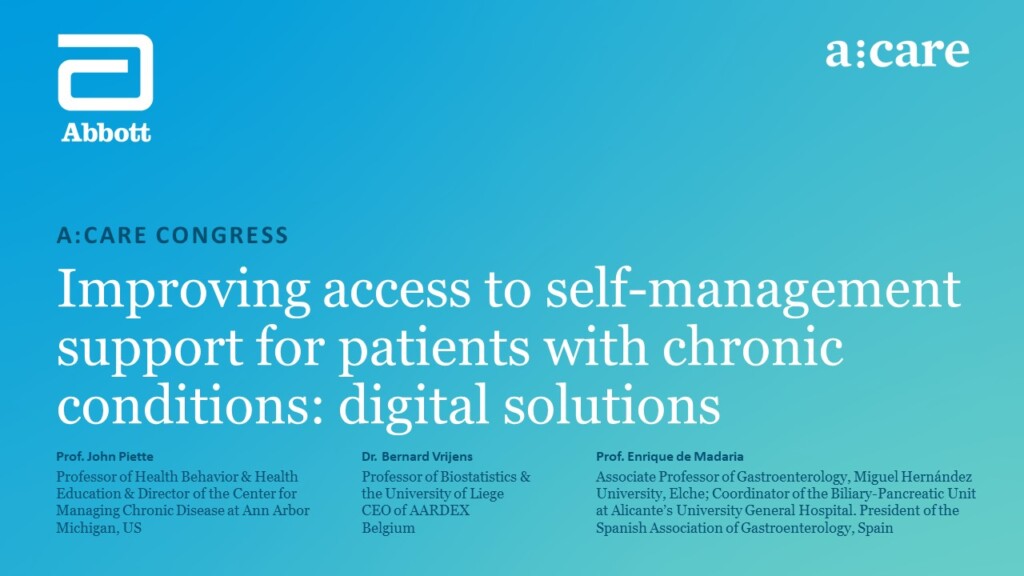 Improving access to self-management support for patients with chronic conditions: digital solutions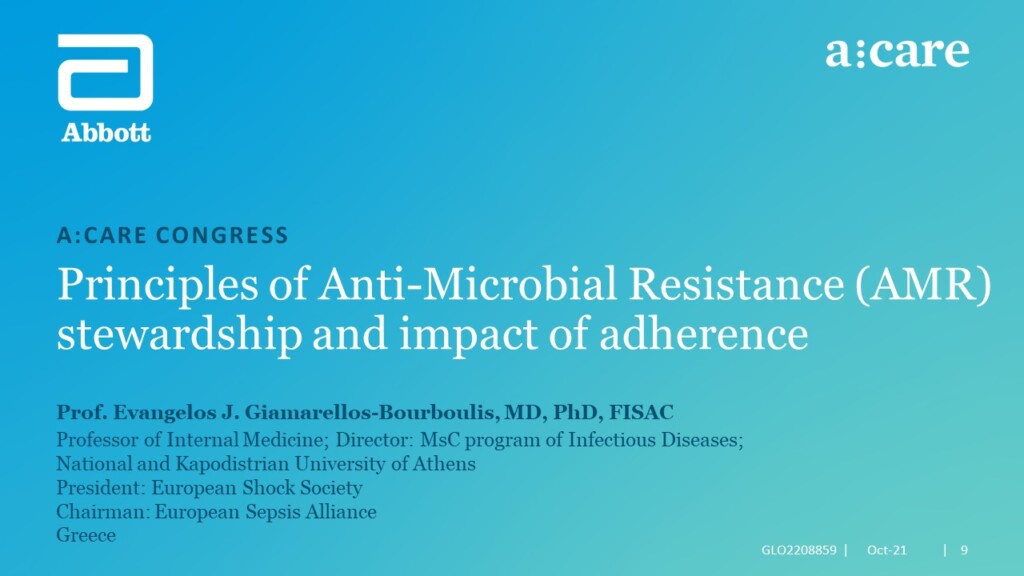 Principles of Anti-Microbial Resistance (AMR) stewardship and impact of adherence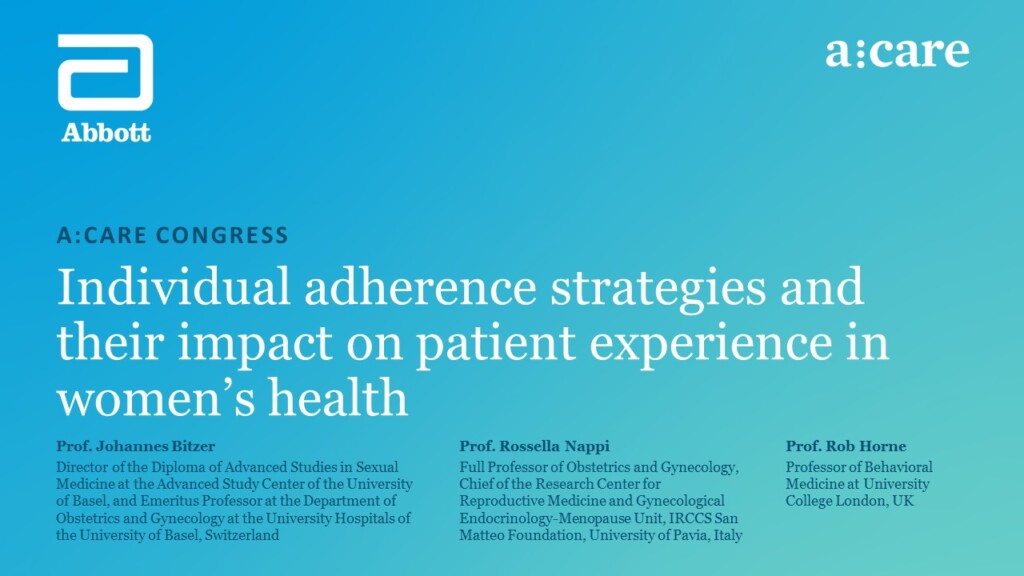 Individual adherence strategies and their impact on patient experience in women's health
---