Session: Behaviors and beliefs: the foundations of adherence
Adherence can vary between patients or within the same patient over time and across treatments1. Prof. Rob Horne emphasized that non-adherence is a variable behavior, not a trait cemented into a patient's personality. Horne commented: "We assume if we inform the patient and if they have the correct knowledge, then action will follow, but 50% non-adherence and above tells us that often isn't the case." To resolve this gap between information and action, providers must give patients a 'common-sense rationale' for why the treatment is needed that takes into account the patient's perceptions of the illness and expectations of symptoms2. To view more from Prof. Horne's full presentation, please click on the video below.
---
Speakers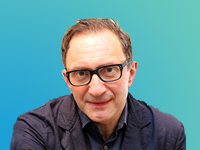 Prof. Rob Horne
---
References:
Horne R, Weinman J, Barber N, Elliott RA, Morgan M. Concordance, Adherence and Compliance in Medicine Taking: A conceptual map and research priorities (2005). National Co-ordinating Centre for NHS Service Delivery and Organisation R&D, London
Horne, R., Cooper, V., Wileman, V., & Chan, A. (2019). Supporting adherence to medicines for long-term conditions: A perceptions and practicalities approach based on an extended common-sense model. European Psychologist, 24(1), 82–96.