Session: Principles of Anti-Microbial Resistance (AMR) stewardship and impact of adherence
With antimicrobials, non-adherence affects more than the individual patient1—it also drives treatment-resistant pathogens2. To keep antimicrobials alive, physicians must help their patients adhere to their medication, said Prof. Giamarellos-Bourboulis, who examined the barriers to antibiotic use and adherence and how to overcome them. To improve adherence, physicians must continue their education on the topic and leverage tools to help them prescribe the right antibiotic for a patient's infection and give it through the right route, at the right time and for the right duration, Prof. Giamarellos-Bourboulis said, adding that they must invite a dialogue with patients, explaining why adherence is crucial and why antibiotics are not appropriate for every condition, such as viruses like flu. Hear more about how physicians can help drive antimicrobial stewardship by watching the video below.
---
Speakers
Prof. Evangelos J. Giamarellos-Bourboulis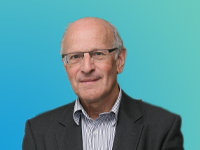 Prof. John Weinman
---
References:
WHO 2003 Adherence to long-term therapies http://whqlibdoc.who.int/publications/2003/9241545992.pdf. [Accessed October 2021].
Davidson RJ. In vitro activity and pharmacodynamic/pharmacokinetic parameters of clarithromycin and azithromycin: why they matter in the treatment of respiratory tract infections. Infect Drug Resist. 2019;12:585-596. Published 2019 Mar 8.
Centers for Disease Control. Flu (Influenza). Available at: https://www.cdc.gov/antibiotic-use/flu.html. [Accessed October 2021].