Prof. Matthias Löhr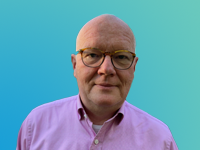 Prof. Matthias Löhr
Sweden
Professor of Gastroenterology & Hepatology at the Karolinska Institut, Sweden and leads the Pancreatic Team at Karolinska University Hospital.
Professor Löhr's research interest is in pancreatic diseases, both clinically and in the lab. His focus is on chronic and autoimmune pancreatitis, pancreatic exocrine function and testing, and the endo-exo-axis. He has conducted several early phase clinical studies, including a personalized cancer medicine study in pancreatic cancer.
After academic studies in Germany and the US, he started a residency in Internal Medicine at the University of Erlangen in 1989, and in 1993 became chief resident and later attending physician at the University of Rostock. In 2000, he was appointed Professor of Molecular Gastroenterology at the University of Heidelberg and became Head of the identical named division at the German Cancer Research Center that he led until 2010.
He led the team developing the Swedish guidelines for chronic pancreatitis and is a member of the steering group for the S3 guidelines for chronic pancreatitis in Germany. He received the LINK award from the United European Gastroenterology (UEG) to conduct the first evidence-based European guidelines for chronic pancreatitis in 2017 and was in charge of the UEG guidelines for IgG4-related diseases.
Professor Löhr has published 320 peer-reviewed papers in all major journals including Nature, The Lancet, Gastroenterology, GUT. He currently leads the European Educational Program for Future Pancreatologists, Pancreas 2000 and is Secretary of the European Pancreas Club.