Prof. John Piette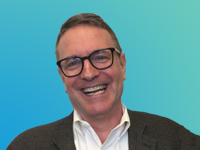 Prof. John Piette
United States
Professor in the Department of Health Behavior Health Education and Director of the Center for Managing Chronic Disease, Ann Arbor, US.
Professor Piette is a global leader in innovation for chronic disease self-management support. His work focuses on improving access to quality self-management support among patients with a variety of chronic conditions including diabetes, cardiovascular disease, depression, and chronic pain.
His work includes developing mobile health interventions designed to improve patient health monitoring and assistance with behavior changes. He also studies risk factors for accessibility problems and poor medication adherence.
Professor Piette is a VA Senior Research Career Scientist, an Associate Director for the UM Medical School Global REACH Program and the Michigan Diabetes Translational Research Center. Internationally, he is a Fulbright Scholar with ongoing projects focused on mobile health and chronic illness care in Latin America.